Yes, I said Blizzard.
And not the Dairy Queen sort, either!
The weather outside is frightful...
But the fire is so delightful...
And since we've no place to go...
Let it snow!

Let it snow!
We actually have a Blizzard warning in effect, because the wind is blowing the trees back and forth like twigs at 50 mph.
We've got 10 inches so far, and it's still falling and isn't expected to stop until tonight.
But the kids are having a blast on our six acres!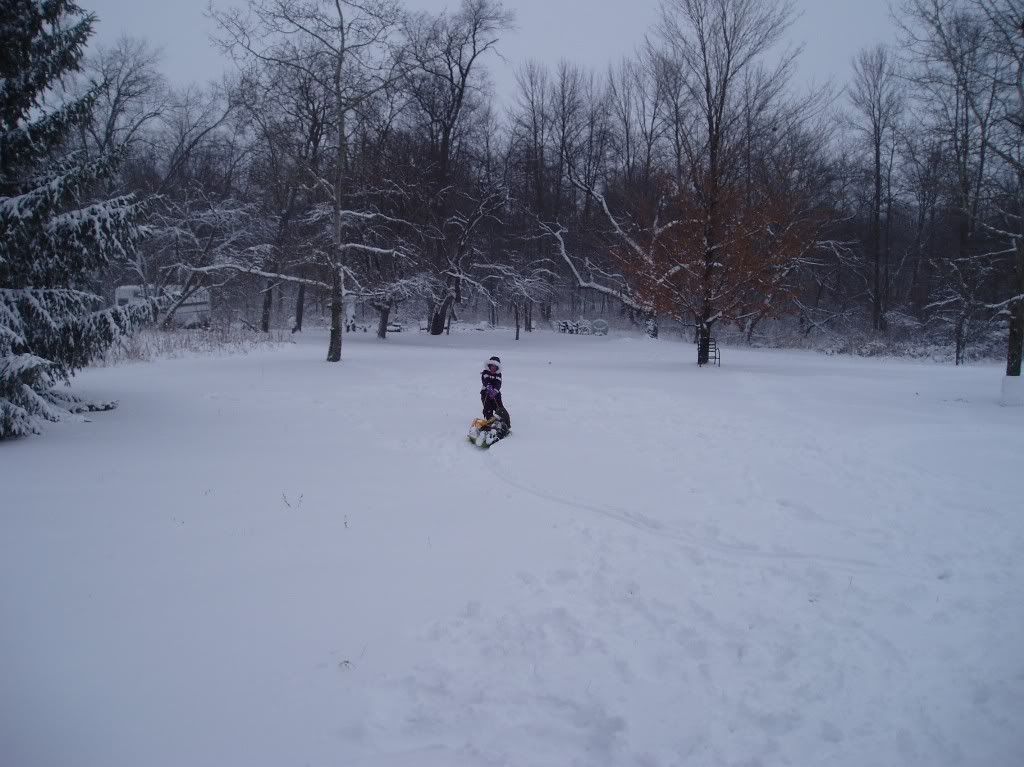 Remember when you had that much energy? I know one thing. Harley's going to get a lot of exercise today shoveling. And we're going to take a walk in the woods later, across the creek. Maybe I should wish for snow every day?